WHAT MAKES AXM DIFFERENT
Alexandra Martinez is part of a new generation of family lawyers seeking to steer away from traditional models of family law by providing more options to her clients in terms of fees and services. Alexandra believes each client and each situation is different and offers her clients more options to better serve the client's needs. Alexandra Martinez believes that it is crucial to maintain the overall client experience throughout the legal proceedings. It is this client-centric approach that has enabled her to deliver exceptional service and results in all areas of family law. If you are going through the pressure of a legal matter and need a dedicated and experienced attorney, the Law Offices of Alexandra Martinez, LLC. differentiates itself from other law firms by providing: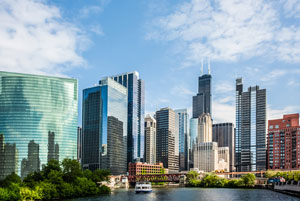 • Customized flat fees and unbundled services
• Personalized service with individual care and attention.
• Legal advice explained in plain and simple terms.
• Commitment to keeping our clients informed and updated every step of the way.
• Effective and Efficient legal representation and service.
Feel Empowered
Transparency: Our goal is to help you feel in control of your legal issues and costs through thorough communication and education. We believe each person's legal issues and financial situation is different, and we promise to work closely with you to customize our services to better fit your individual needs.
Reasonable Fees: Our firm is part of a new movement of family lawyers seeking to reduce surprise extravagant bills also known as "sticker shock" by steering away from cookie-cutter models of billing. By giving you more choices, we let you predict how much you will spend on your case.

Feel Secure
Trustworthy: By educating you about your choices and being in constant communication with you, we enable you to feel secure in our representation. Our firm holds high ethical standards and promise to be forthcoming with you about the issues and costs in your case.
Compassionate: Our firm understands that family-related issues can be a very emotional time for you. By removing billing unpredictability and being transparent with you, we help you concentrate your focus on self-care. Our goal is to help you get through this difficult time so that you can move on with your life.
Feel Represented
Quality Representation: Alexandra has focused her entire legal career on family law issues and has years of experience litigating divorce, maintenance, child support, parental alienation reunification issues. Alexandra's social justice background helps her connect with and fully understand her clients, enabling her to better represent her clients in court.
Client Satisfaction: As part of the new movement in family lawyers, we believe the attorney-client relationship can be transformed into a partnership with mutual goals and desires. We believe mutual trust and communication can help set healthy expectations for the attorney-client relationship, resulting in a positive experience for everyone involved.