Maintenance
Maintenance (also known as 'alimony' or 'spousal support') is granted to a spouse by the court after a divorce. Unlike child support, this payment is made to cover the expenses of the spouse. A spouse is eligible to receive maintenance if they can show that they lack sufficient property to meet their needs, or are unable to support themselves through employment. As of January 2016, new maintenance guidelines set forth specific criteria to be considered in both the amount and the duration of a maintenance award.
Secure a Fair Settlement After a Divorce
This is often one of the more argumentative matters during a divorce. But if you can get the right representation, it is possible to receive maintenance payments from your spouse to offset any financial hardships one may face because of the divorce. Since the amount which one spouse owes another is disputed by the party that must pay the maintenance, it is advised to hire a skilled and experienced attorney who can guide you through the legal hurdles of obtaining spousal maintenance after going through a divorce.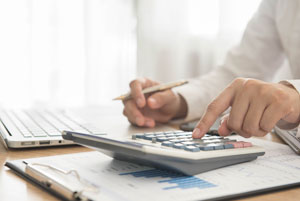 The Law Offices of Alexandra Martinez, LLC. is a Chicago-based law firm that offers legal services to individuals seeking spousal maintenance during a divorce. With years of experience representing families, Alexandra Martinez is in the perfect position to provide unmatched legal representation, and help you obtain the desired outcome.
How to Calculate Spousal Support?
In certain cases, receiving spousal maintenance is warranted during a divorce. Spousal maintenance is normally calculated by taking 30% of the gross income of the payer, subtracting 20% of the gross income of the payee. While this formula is normally used in cases of maintenance in the State of Illinois, the court may deviate from the formula in certain cases where the combined net income of both parties reaches a defined income threshold. The amount of support which is to be paid under this law depends on several factors, which is why proper legal assistance is critical if you want to reach a suitable agreement.
Get Legal Assistance in Illinois
It is recommended that you seek the assistance of an experienced and qualified attorney who will be on your side for the entire process. Not getting the right legal advice and assistance for spousal maintenance could lead to the payee being denied the support they need, or the payor having to pay an unsubstantiated amount not deserved by the payee. In both circumstances, the Law Offices of Alexandra Martinez, LLC. gets you access to sound legal counsel from an attorney with experience working toward resolutions both in and out of court on both sides of spousal maintenance proceedings.
Contact the Law Offices of Alexandra Martinez, LLC. Today
Once the vows have been broken, it can be hard to reach a suitable arrangement. If you need guidance regarding maintenance after a divorce, you are going to need proper legal consultation and representation. To find out more about the legal aspects of maintenance, contact the Law Offices of Alexandra Martinez, LLC. today at (312) 807-4996.