Family Immigration
At the Law Offices of Alexandra Martinez LLC., you will work with an experienced and knowledgeable attorney who will represent your interests and be with you every step of the way. Our attorney is dedicated to assisting residents of the Chicago metro area seeking a green card, naturalization or those who are dealing with other immigration issues with the goal to help them achieve a desired outcome.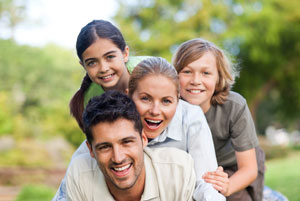 Why Do I Need Immigration Attorney Alexandra Martinez?
It's not just that the Law Offices of Alexandra Martinez LLC., stays up to date with all the latest changes to immigration law in the United States that could have a direct impact on immigration status, or the fact that you get access to a knowledgeable attorney who has years of experience in handling family immigration procedures. What makes the Law Offices of Alexandra Martinez LLC., different is you get an attorney who goes the extra mile in representing clients at legal proceedings. You get access to an attorney who has successfully litigated countless family immigration cases and is renowned for her ability to win even the most complex of family immigration cases. With Alexandra Martinez, you can always expect to get an honest assessment of your family immigration case and get professional representation keeping your best interests in mind.
The Most Comprehensive Service in Immigration Law
It's understandable that issues of immigration are complex and require a thorough approach to reach a desirable conclusion. Immigration issues are complex because there are always multiple factors that need to be considered. At the Law Offices of Alexandra Martinez LLC., you will understand the seriousness of your immigration situation and your best options to reach your goals. You will find out strategies that will lead you to success at obtaining a desired outcome regarding issues of immigration.
The Law Offices of Alexandra Martinez, LLC., is based in Chicago, Illinois, and dedicated to serving the community with unmatched legal services.
Schedule Your Appointment with a Chicago Family Immigration Attorney
When it comes to issues regarding immigration you will need an attorney with the experience and passion necessary to defense your rights. Whether you're dealing with a minor or complex immigration issue, Alexandra Martinez is here to guide you every step of the way. For further details, please feel free to contact our offices today at (312) 807-4996.