Visitation
When two married individuals decide to go their separate ways, getting a divorce sometimes is the best thing to do. But, the process of getting a divorce can soon turn sour when there are children involved. Reaching an appropriate child visitation arrangement or parenting plan oftentimes leads to a contested debate and much stress. While the divorce itself can take a significant toll on an individual, the legal allocation of visitation privileges that's granted to the parents can also have a negative impact, which could be hard to recover from. That can be avoided if you have access to proper legal representation that has experience dealing with all types of visitation matters.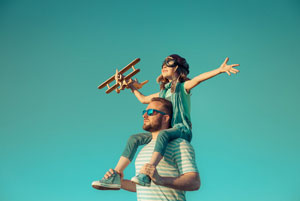 Understanding Your Visitation Rights in Illinois
Under the Illinois Marriage and Dissolution of Marriage Act, parts of the parental visitation time have been amended. One change that has been made to the parental visitation time under the new laws has to do with a shift from the traditional visitation agreement towards a new rule that's considered to be a more involved concept of allocating parenting time, keeping in mind the well-being of the child. Under this new rule, even those parents who have been granted minimal parental responsibilities by the State of Illinois can retain reasonable rights when it comes to parenting time after the divorce. That said, the court still retains the power restrict or limit the amount of parenting time. The recent modifications to the visitation rules and the seriousness of the issue, means that parents need the proper legal advice to come to a suitable arrangement.
The Law Offices of Alexandra Martinez, LLC., is a Chicago-based law firm providing unmatched legal counsel to residents of the greater Chicago metro area.Whether you seek to restrict the visitation rights of your spouse or need an experienced family law attorney to guide you through the legal process, attorney Alexandra Martinez is here to guide you every step of the way.
Custom-Tailored Visitation Arrangements
In time, it is possible for the circumstances of a family to change.In such cases, the visitation rules that have been agreed upon can be modified to suit the needs of the children and the parents. At the Law Offices of Alexandra Martinez, LLC, you can expect to get the best in quality of service and commitment for both the initial visitation agreement and the future modifications that need to be made to the decree. Alexandra Martinez can also guide you through the process of child custody removal as well.
Contact Visitation Attorney Alexandra Martinez Today
If you are going through a divorce and need legal advice or representation regarding custody or visitation, you have come to the right place.The Law Offices of Alexandra Martinez, LLC., is here to provide you with advice on all legal aspects of child custody and visitation issues during a divorce. For an initial consultation, contact our office today at (312) 807-4996.