Divorce
Divorce is the legal ending of a marriage. While you can file for a divorce on your own or even jointly with your spouse, the legal issues that are part of the package (when it comes to divorce) need to be finalized as well. This is the part of the divorce that usually gets personal and emotional.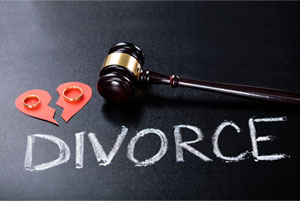 Based in Chicago, Illinois, the Law Offices of Alexandra Martinez, LLC. is here to provide you with sound legal advice and representation when it comes to issues of divorce. Our divorce lawyer is here to assist residents of Chicago and the surrounding areas during this difficult time. With the right combination of experience and legal knowledge, you can count on getting the best advice regarding the complexities associated with a divorce.
Legal issues such as a divorce can be an incredibly stressful experience. The emotional toll a divorce can take on an individual can be devastating, more so if your divorce agreement leaves you at the sharp end of the sword. In such circumstances, you need a supportive attorney who will be aggressive in representing your best interests. By providing legal services to clients throughout the greater Chicago metro area, the Law Offices of Alexandra Martinez, LLC. ensures that you get the best legal representation you deserve to help achieve the desired outcome.
An Honest Assessment of Your Legal Rights During a Divorce
Getting the right legal advice and skilled representation is critical during complex family law matters such as a divorce. As a client of the Law Offices of Alexandra Martinez, LLC., you can expect highly-personalized service from a dedicated family law attorney. Whether your divorce leads to complex litigation or a negotiated agreement, we can help you make the right decision for your unique circumstances. The Law Offices of Alexandra Martinez, LLC. is committed to providing high quality legal services to the residents of Chicago and the greater Chicago metro area.
You will be informed of the proceedings every step of the way as the legal strategy towards achieving your goals is discussed and finalized under the Illinois Marriage and Dissolution of Marriage Act 750 ILCS 5/401 et. seq., the statute that addresses all issues regarding a divorce in the State of Illinois. By having a knowledgeable and ethical divorce attorney by your side, you can significantly improve the chances of getting your desired results.
Contact the Law Offices of Alexandra Martinez, LLC. Today
If you are going through a divorce and need personalized representation, contact the Law Offices of Alexandra Martinez, LLC. today by calling (312) 807-4996.